IIPC
Industry Institute Partnership Cell provides opportunities for Internship, Field visits, Campus Placements and Projects. Under this cell, MVJCE students have successfully completed projects with ISRO, DRDO, HAL, NAL, etc. Students of ECE Department are certified by BSNL as Silver, Gold and Platinum certified Engineers. Consortium of Electronics Industries Karnataka (CLIK) and MVJCE entered into a MOU for internships and technical collaborations with SMEs for mutual technical needs.
The college has an active Industry Institute Partnership Council. The primary aim of this council is to ensure that the graduating students are "Industry Ready" by forging strong interaction with relevant Industries.
To meet this aim the following objectives have been prepared by the college:

Obtain Internship for all students of final and pre-final year
Interact with industry and define engineering problems faced by them as projects for students
Conduct guest lectures by industry experts to top up academic lectures
Facilitate college faculty in exposure to industry to make academia relevant to industry needs
Facilitate faculty form college in conducting short term refresher courses for industry based on their requirements
Interaction with industries over a period of time should help in establishing a collaborative and consultative relationship with industries so that projects of mutual benefit can be undertaken. The aim is to reach a level wherein the college undertakes R&D work on behalf of the industry.
This level of interaction with industries would eventually encourage placement of students
This environment would also promote Innovation and Incubation of Start-ups in the college.

The IIPC would prepare the students of MVJCE to meet the needs and requirements of industries thereby make them "Industry Ready" and this would be a key differentiator for MVJCE when compared to other engineering colleges.
The IIPC has representatives from all departments of the college who facilitate interaction with the industries in their respective domain / specialisation. The college has laboratories and test equipment that can be used by interested industries to carry out their testing / experiments for developing new products. The College is open to collaborate with industries in addressing / solving their day to day problems in their production floor / processes where latest and innovative solutions can help in improving their productivity. The college has highly experienced faculty with sound industry background, who understand the industry needs and can work with them in finding solutions. The IIPC will facilitate industries to utilise the available latest equipment in the college laboratories as Research and Development Lab for the industry's needs.
Any industry interested in collaborating with the college may please contact at iipc-team@mvjce.edu.in
IIPC Events 2012 – 2013
IIPC Events 2013 – 2014
IIPC Events 2014 – 2015
IIPC Events 2015 – 2016
IIPC Events 2016 – 2017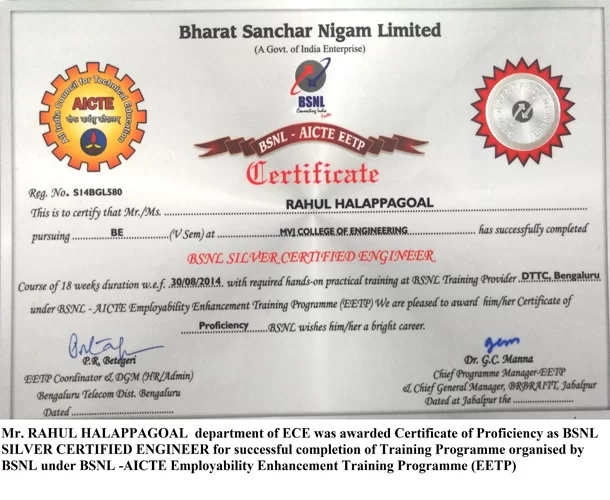 To know more about UG & PG Programs, Eligibility, Admission Procedure, Fee Structure and Scholarship, please fill this request information form.